There's something about a creamy, tangy – dare I say? – zippy buttermilk dressing that makes it positively crave-able. And despite its richness, buttermilk has fewer calories than whole milk, so pour it on and let go of the guilt. Use it as a dip or a dressing.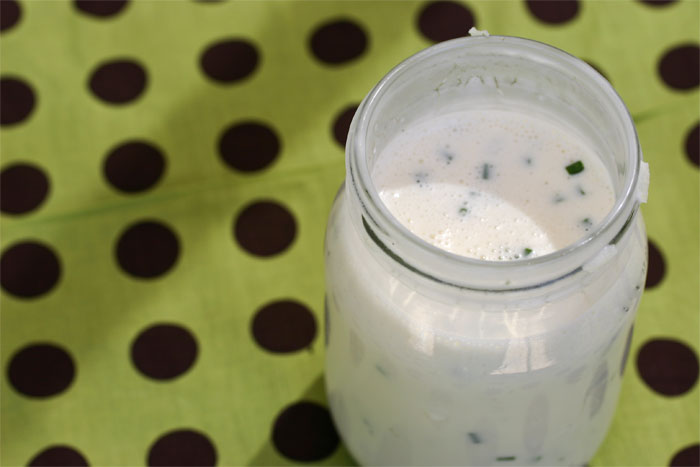 1 cup buttermilk, well-shaken
1/4 cup sour cream
2 tablespoons mayonnaise
2 tablespoons cider vinegar
1 tablespoon olive oil
2 tablespoons chives, minced
1 tablespoon dried or fresh (minced) dill
1 tablespoon peeled and grated shallot
1 clove garlic, peeled and grated
1 teaspoon ground coriander
1 teaspoon onion powder
Sea salt and freshly ground black pepper, to taste
Combine all ingredients in a tight-sealing jar and shake until well blended. Store in refrigerator up to five days.
Yields about 1-1/2 cups